Day 3: The Smell of Success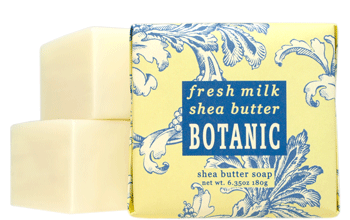 When customers requested more gift items, we delivered.
Today we're giving away a 6.5 oz bar of Greenwich Bay Trading Co. botanicals soap.  Nature's botanicals nourish the senses with lush flowers, delectable fruit and aromatic herbs. Products include French-milled, luxurious vegetable soaps and select spa products enriched with botanical butters, oils and extracts in captivating botanical scents.  Greenwich Bay Trading Co. is located in Raleigh, N.C. and brands itself as "America's soapmaker since 1962."
Here at Chapters Bookshop & The Wine Cellar at Chapters we strive to support local and regional businesses,
offering a variety of products that are made in our own backyard.
In celebration of our twenty years in business, we'll be featuring twenty days of giveaways. Each day we'll feature a product that is representative of who we are and what we offer.  Visit our website and Facebook pages to share, comment and spread the news. Each "like," "comment" and "share" will enter you into a drawing of the day for a special prize. Visit the store and sign up for our newsletter and you'll also be entered into the drawing.  Winners will be contacted via Facebook or email and prizes may be picked up at the store. (Sorry. We can't ship prizes at this time.)