Day 5: The Art of Giving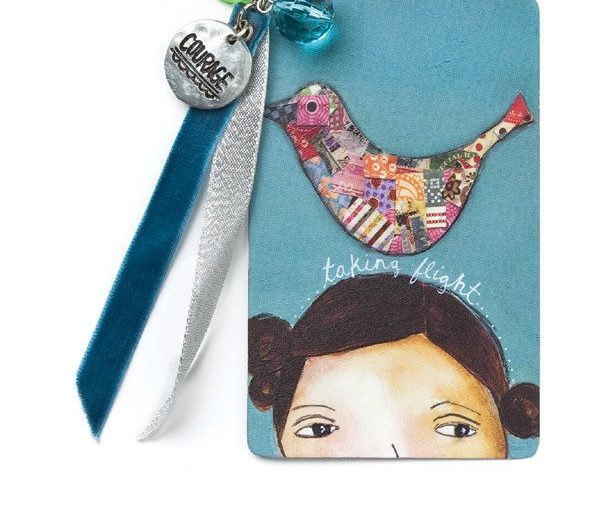 Are you looking for a gift?
We enjoy helping you find and put together the perfect presents.  From selection to gift-wrapping, we make the process as easy, and as attractive, as possible.
Chapters Bookshop & The Wine Cellar at Chapters offers a variety of gift items.  Some of our most popular come from Demdaco's Kelly Rae Roberts Collection.  Roberts was a clinical medical social worker who became an artist when she turned 30. She brings her painterly collage style to this vogue line of apparel accessories including scarves, handbags and vintage-inspired jewelry.  You'll also find wall hangings, figurines and more.
This mix of creativity and practicality is representative of our philosophy here.  
Gifts should be personalized, unique, useful and beautiful.
Today we're giving away a bookmark designed by Kelly Rae Roberts.
In celebration of our twenty years in business, we'll be featuring twenty days of giveaways. Each day we'll feature a product that is representative of who we are and what we offer.  Visit our website and Facebook pages to share, comment and spread the news. Each "like," "comment" and "share" will enter you into a drawing of the day for a special prize. Visit the store and sign up for our newsletter and you'll also be entered into the drawing.  Winners will be contacted via Facebook or email and prizes may be picked up at the store. (Sorry. We can't ship prizes at this time.)