Day 7: Let's go downtown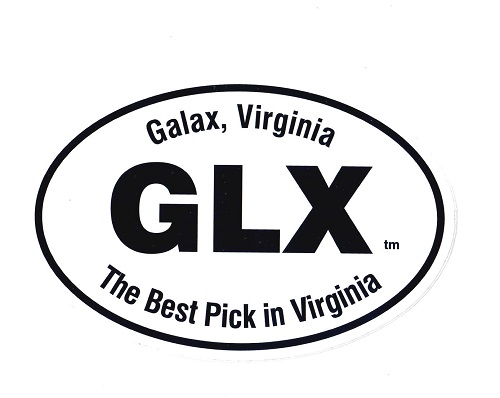 Since Sharon Ritchie first opened Chapters Bookshop, the store has promoted the characteristics that make Galax so special:  friendliness, service, a sense of community and a strong commitment to the area's heritage.
Located at the corner of Main and Grayson streets, the 1904 building which is now home to Chapters Bookshop has previously served as a department store, a ladies' clothing shop, and a consignment shop. Renovations were completed on the historic building in 2006. The building boasts original hardwood floors and tin ceilings, with plenty of room to house our ever-growing selection of books, decor, clothing, jewelry, food and gift items.
Chapters Bookshop & The Wine Cellar at Chapters is committed to our community, offering special promotions, extended hours and assistance at downtown events.
We're proud to be part of a thriving downtown known for its art, music, food and friendliness.
Today we're giving away a Galax sticker/decal so that you can show your pride, too.  Put this decal on your vehicle, guitar case, water bottle, etc.
In celebration of our twenty years in business, we'll be featuring twenty days of giveaways. Each day we'll feature a product that is representative of who we are and what we offer.  Visit our website and Facebook pages to share, comment and spread the news. Each "like," "comment" and "share" will enter you into a drawing of the day for a special prize. Visit the store and sign up for our newsletter and you'll also be entered into the drawing.  Winners will be contacted via Facebook or email and prizes may be picked up at the store. (Sorry. We can't ship prizes at this time.)