Day 9: Carrying a Tune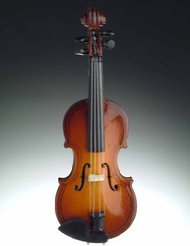 For many, Galax is synonymous with music.  Some of the earliest musicians to record country music came from our area, and many old-time and bluegrass musicians call this area home.
Galax hosts a number of musical events throughout the year including the annual Galax Old Fiddler's Convention in August and HoustonFest in June.
Chapters Bookshop and The Wine Cellar & Chapters is located one door down from the historic Rex Theater and across the street from the Galax Visitors Center.
A number of jam sessions are held downtown throughout the week and it isn't uncommon for an impromptu session to spring up outside the store, inside the store or in front any downtown business.
It's safe to say that our store is located in the heart of Galax's music scene.
Because music is such an important part of our heritage, we do our best to not only preserve and support those traditions
but to promote them, as well.
That's why you'll find books, T-shirts, decals and stickers, magnets and select CDs that pay homage to one of the city's finest cultural characteristics and attractions.
Today, to represent our area's musical traditions, we're giving away a fiddle magnet.  These magnets make great gifts or souvenirs.
In celebration of our twenty years in business, we'll be featuring twenty days of giveaways. Each day we'll feature a product that is representative of who we are and what we offer.  Visit our website and Facebook pages to share, comment and spread the news. Each "like," "comment" and "share" will enter you into a drawing of the day for a special prize. Visit the store and sign up for our newsletter and you'll also be entered into the drawing.  Winners will be contacted via Facebook or email and prizes may be picked up at the store. (Sorry. We can't ship prizes at this time.)