Days 11-19: So many goodies, so little time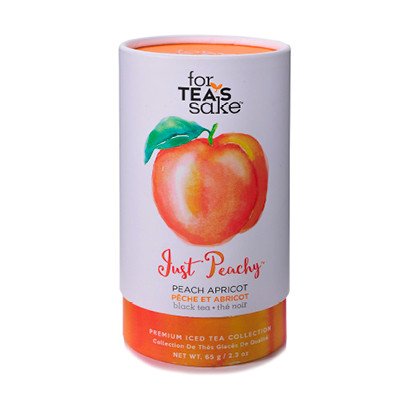 We need to make a few confessions.  We love to shop.  We love nice things.
We love to eat.  Some of us love to drink. 😉
We love to buy for ourselves, and we love to give.
That's what makes Chapters Bookshop & The Wine Cellar at Chapters so special.  We know ourselves.  We know our customers.  And we know what we all like.
What else can we say?  There's nothing we offer at the store that we wouldn't, or haven't, bought for ourselves, our family or our friends.  We even gift wrap, free of charge.
We also customize gift baskets and offer special orders.  Just let us know what you need or want, and we'll do our best to track it down for you.
For days 11-19 we're doing something a little different.  Each giveaway day and the corresponding gift are listed below. To win, like comment or share our Facebook page or any of our posts from the month and you'll be entered into a drawing for one prize.
Day 11
Embellish Your Story Magnetic Frame Gift Set
Anniversary… Birthday… Whatever you want to call it, we're celebrating 20 years so we're happy to share this picture frame prize with you.
Day 12
A four-bottle wine bag
These wine bags are made with heavy sewn in internal dividers to separate each bottle opening from the other so that bottles cannot bang together. They're sturdy, attractive and reusable.
Day 13
A 12"x5" flag stand with flag.  This sweet little garden flag looks great in your container gardens.  To be honest, we're pretty proud of our gardening section.  This is where you'll find unique bird feeders, yard art, wind chimes, flags, welcome mats, stepping stones and more.
Day 14
An absorbent car coaster with a picture of the Commonwealth of Virginia.
Day 15
A reusable compact flower tote.  Great to keep in the car or your purse since it takes up little space.  Just unfold and this lightweight reusable tote makes a great shopping bag.
Day 16
A 3 oz snack bag of FERIDIES peanuts.  FERIDIES super, extra-large Virginia Peanuts are fresh, flavorful and pack a distinctive crunch, Enjoy a wholesome, healthy, all natural snack.
Day 17
A Pure Spa votive candle.  We carry a large selection of scented candles, wax and candle holders.
Day 18
A Color Factory egg separator.  We love our colorful kitchen collection and you will, too.  From utensils to serving plates and cookware to linens, we offer everything you'll need to prepare and present the perfect meal.
Day 19
For Tea's Sake Just Peachy Loose Leaf Iced Tea Blend
A timeless classic among tea lovers, peach tea is a natural choice for a refreshing drink to share with friends on a sunny afternoon. Subtle notes of pineapple and papaya only serve to enhance the experience. Peach Apricot, black tea, .49 oz.
In celebration of our twenty years in business, we'll be featuring twenty days of giveaways. Each day we'll feature a product that is representative of who we are and what we offer.  Visit our website and Facebook pages to share, comment and spread the news. Each "like," "comment" and "share" will enter you into a drawing of the day for a special prize. Visit the store and sign up for our newsletter and you'll also be entered into the drawing.  Winners will be contacted via Facebook or email and prizes may be picked up at the store. (Sorry. We can't ship prizes at this time.)