What's for Dinner? Corn and Black Bean Salad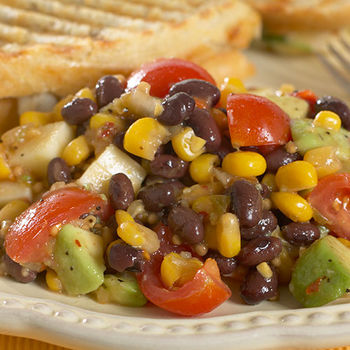 Corn and Black Bean Salad is a flavorful snack, lunch or light dinner.  With the perfect balance of sweet and heat, this tasty and colorful salad takes just minutes to prepare.  It's also the perfect appetizer or side dish for all your get-togethers, from summer barbecues to tailgating.
Corn and Black Bean Salad
1 (16 oz) jar Stonewall Kitchen Spicy Corn Relish
1 (15 oz) can black beans, rinsed and drained
1 ripe avocado, peeled, cored and cut into half-inch cubes
3/4 cup cherry tomatoes, quartered
4 oz Monterey Jack cheese, cut into quarter-inch cubes
2 Tbsp. cilantro, chopped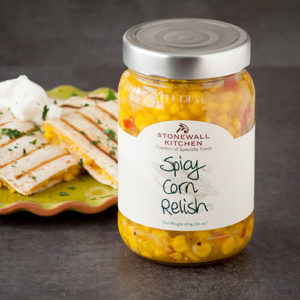 Serving Suggestions:
Add grilled chicken or shrimp for a hearty dinner salad.
Spoon into tortillas for a delicious wrap.
Serve with tortilla chips, veggies, breads or crackers for a tasty appetizer.